BOARD OF DIRECTORS
Jonathan Castro Monroy
Since 2020
Board Chair
Managing Partner, Castro Monroy Group, LLC
Jonathan was born in Tulancingo Hidalgo, Mexico and moved to Salem, OR at the age of seven. He attended Salem Keizer Schools, Chemeketa Community College and Oregon State University, where he received his BA in Political Science. Jonathan's bi-cultural background and drive to better his community has led him to volunteer for numerous organizations and community leadership roles. His past roles include the Chair of the City of Salem Human Rights and Relations Advisory Commission, Vice Chair of the City of Salem Parks and Recreations Advisory Board, Director of the City of Salem Community Police Review Board, Board member of the Salem Chamber of Commerce Inspire Foundation, and former Treasurer of the National Association of Insurance and Financial Advisors- Salem Chapter. In addition to now serving as the Board Chair of the Salem Keizer Coalition for Equality, he currently he serves as the founder and Director of Progreso Hispano, serves on the Board of Directors of Chemeketa Community College Foundation and Salem Area Chamber of Commerce, and as a Commissioner of the City of Salem Citizens Advisory Traffic Commission. Jonathan is grateful for his family and the amazing community we live in, and looks forward to contributing to the well-being of Latino/a/x families through his work with SKCE.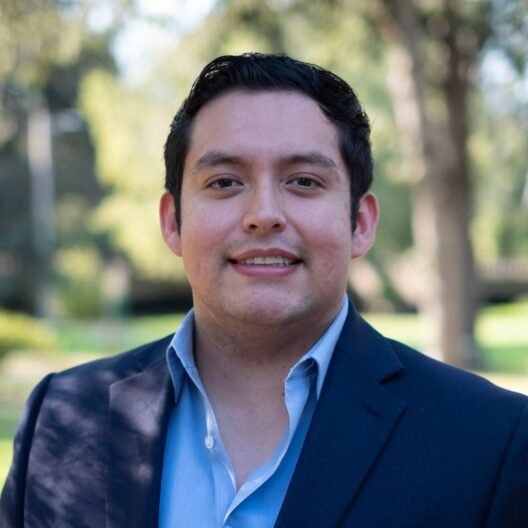 Carol Ann Crum
Since August 2020
Board Secretary
Legislative Assistant in the Oregon Legislature
Carol is a first-generation college graduate from the University of Oregon with her Bachelor of Science in Planning, Public Policy and Management with minors in nonprofit administration and global health. Over the last several years, she has been involved with fundraising for the UO College of Education, helping teens get their basic needs met at Looking Glass Community Services, promoting temporary and transitional housing programs with the City of Springfield, reviewing grants with United Way of Lane County, and running a sexual assault prevention shuttle on the UO campus. Currently, Carol is a legislative assistant in the Oregon Legislature. As an unhoused teen growing up in poverty, Carol credits the teachers and staff who believed in her for her successes in school. She believes education is a powerful tool to help people break the cycle of poverty and change the trajectory of their life, but it needs to be coupled with addressing systematic barriers. This is why she is a strong believer in the way SKCE works with families, schools, and the community to ensure the educational success of children.
Chris Brantley
Since 2017
Board Treasurer
Retired Teacher and Administrator
Chris was a high school biology and computer programming teacher for thirteen years in Salem-Keizer before becoming a middle school administrator for seventeen years in Salem-Keizer and North Santiam School Districts. Since retirement he has served in many capacities, including Executive Secretary of OMLA; Technology Trainer for a COSA program (funded by Gates Foundation); adjunct instructor for PSU's Administrative Licensure Program and Willamette University's Masters of Arts in Teaching. He has been a Commissioner on the Oregon HECC and TSPC, and served two terms on the Salem-Keizer School Board; Currently, he is also a member of the Salem City Club Board and the Chemeketa Community College Budget Committee. Throughout his career, Chris been an advocate for students who do not adapt easily to "academia." He believes in helping students learn through "real world" experiences to find success in our schools. He brings to SKCE the belief that strong, supportive families can be highly effective advocates in schools that adapt to students rather than expecting students to adapt to "the way it's always been done."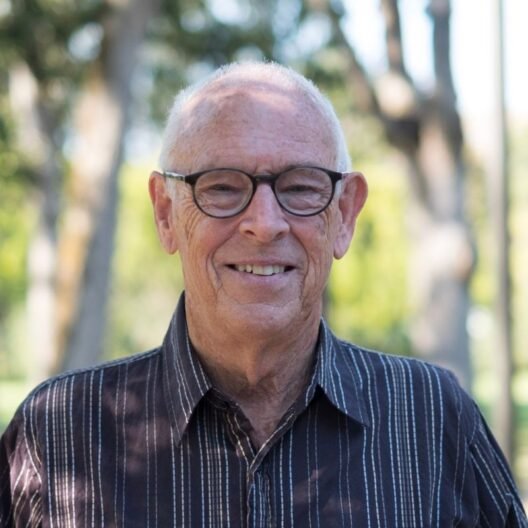 Lighiz G Castanon Nolasco
Since 2022
Lighz was born in Veracruz, Mexico. She lived in Albany, OR for nine years. She has lived in Salem since 2009 and graduated from South Salem High School. Lighiz has two wonderful daughters and came to SKCE as a program participant first! Now, Lighiz is an active volunteer and Board member.
Rosa Diaz
Since 2022
Bilingual Special Program IA in the Salem-Keizer School District
Rosa and her family immigrated to Salem with the dream of finding better educational opportunities. As a first-generation college graduate, Rosa completed her Bachelor's Degree in Social Science with a focus on Youth Worker Issues. During her journey as a student, Rosa volunteered in various places giving back to the community.
Rosa grew up seeing her father being an active parent leader at SKCE for years. Seeing her father volunteer in various events to support the Salem-Keizer School District families, Rosa found inspiration and motivation to serve families in her community. In response to her academic growth, Rosa served for eight years as a home visitor for different ODHS programs supporting families with skill training and family preservation services. Today, Rosa serves as a Bilingual Special Program IA in the Salem-Keizer School District dedicated to the education of our children. In addition, Rosa has been an active parent leader at SKCE and participated in various of their programs as a mother, including Strengthening Families, Aprendiendo Avanzamos, y mas.
Ronnie (RJ) Hampton
Since August 2021
Ronnie (RJ) Hampton, MAMS
Unmanned Autonomous Systems, Drone and Robotic Technology Instructor for Salem Keizer School District, Vice-President of Salem Keizer NAACP
RJ graduated with a Master's degree in Applied Mathematics from Alabama State University. His career has spanned the private sector and the public sector, developing engineering and technology systems for the military and for businesses for over a decade, including being the Lead Developer for ORACLE, before deciding to become a teacher. He started at North Salem High School as their CTE Teacher of Engineering, Robotics and Video Production in 2015 and moved to CTEC in 2017 as the Lead Program Instructor and Coach for Unmanned Autonomous Systems. A father of three grown children, he is involved in his community on multiple fronts, including volunteering for the Red Cross during the wildfires, providing Drone Coverage for the National Cancer Society's 2020 "Lights Across America," organizing civil protests and feeding the homeless. Currently, he is the Vice-President of the NAACP and is also very involved with CORE (Committee on Racial Equality), and the Salem Keizer Education Association. He believes in service to his community, and he brings that commitment to his teaching. He is proud of the fact that his students engage in efforts to develop sustainable technologies that will provide advancements in communal efforts such as energy, homelessness, sustainable foods and search and rescue.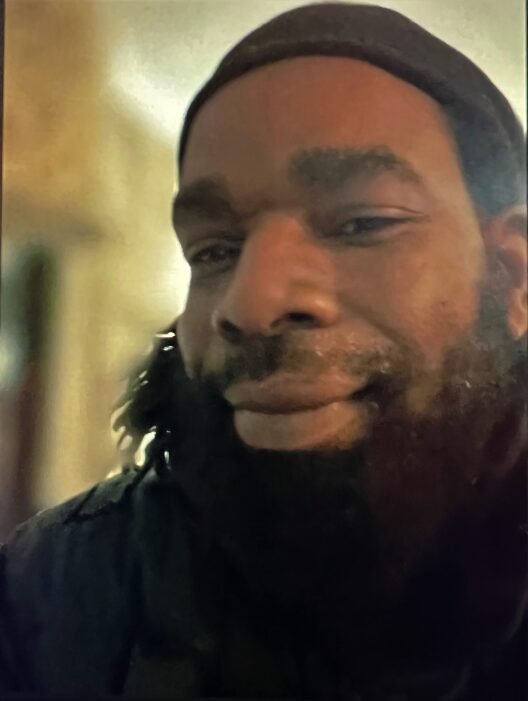 Ana Manzur-Silva
Since 2022
Ana was born in the state of Hidalgo, Mexico! However, she was raised in the United States. She is a first-generation college graduate. Ana obtained her Bachelor of Science in Business Administration with a minor in Entrepreneurship from Western Oregon University.  She has worked with her community in the insurance industry for the last twelve years.
For the past six years, Ana has owned her own agency. She values family, friendships and community support; therefore, it is very important to her to be involved in making a difference.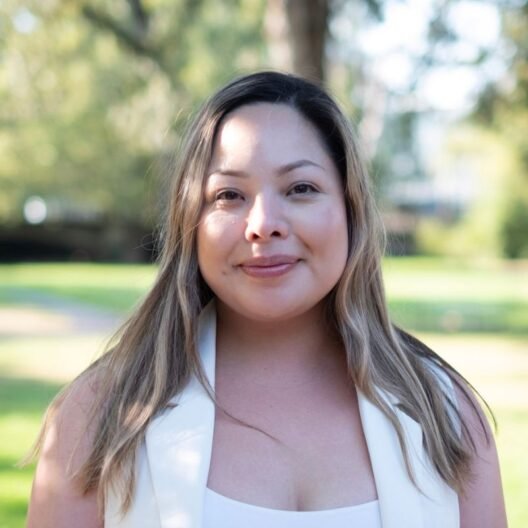 Mayra Rocha
Since 2022
Real Estate Agent at Tu Casa Real Estate, Owner of Rocha Contracting and Reforestation
Mayra was born in Lindsay, CA and raised in Salem, OR. Mayra attended Willamette Academy, a Salem-Keizer school, and was a CAMP student at Oregon State University. She is the mother of a 5-year-old kindergartener.
Mayra has worked in the banking industry since 2014 and is currently a real estate agent at Tu Casa Real Estate. She is devoted to helping her community with homeownership. Mayra is an owner of Rocha Contracting and Reforestation, a family-owned local business run by Mayra and her brother Pedro offering reforestation and farm labor services. Rocha Contracting and Reforestation has helped in the combat of wildland firefighting both in Oregon, Washington, and California as well as with the Christmas tree harvest.
Mayra loves working with kids and worked for Salem Keizer Head start as a Parent Assistant.
Juan Saldaña
Since 2019
Advising Specialist, Chemeketa Community College
Juan Saldaña is the son of immigrant farmworkers from California. His early years were spent traveling between Migrant camps. After graduating high school in Porterville, CA, he came to Salem Oregon to join family. His involvement with the world of education and nonprofits began with his job as Fiscal Administrative Assistant at OCDC (Oregon Child Development Coalition). He began college at Chemeketa and graduated from Western Oregon University with his BS in Psychology and a Minor in Organizational Leadership. For the last four years, he has worked to mentor and connect youth with college resources at CCC through CAMP (College Assistance Migrant Program) and TRIO (federal student outreach and services), and with HECC's Summer Bridge Program (Higher Education Coordinating Committee). His passion is helping students overcome barriers to their educational attainment. He currently mentors low-income, first generation college students, and students with disabilities. He is also a graduate of the first Cohort of People's Rep, a project of Capaces Leadership Institute.
Stacey Vieyra-Braendle
Since 2021
Stacey Vieyra-Braendle, OTD, OTR/L, MT-BC
Doctor of Occupational Therapy, Kaiser Permanente
Stacey is a mixed Latina who was born and raised in Kansas but has called Oregon home for over a decade. She received her bachelor's degree in Music Therapy from Arizona State University, and her doctorate in occupational therapy from Pacific University in Hillsboro, OR. Stacey is the first in her family to pursue an advanced degree and is incredibly proud to be amongst the estimated 3.6% of occupational therapists that identify as Latinx/Hispanic, as well as the .8% of Latinx/Hispanic adults that have a doctoral degree. Stacey has been engaged in mentorship around education throughout her life, and she has also been on the receiving end of some powerful and timely mentorship. She deeply appreciates the impact that intimate community support, culturally aware and humble guidance, and time can have on one's life, not only in the immediate "now" but in the distant future. Stacey is driven to reduce racial and ethnic disparities in healthcare, and she is particularly passionate about dismantling the School-to-Prison Pipeline. She dedicated her doctoral research to exploring the role of occupational therapy in this work, and continues to engage in outreach and advocacy efforts to light a fire under her colleagues. Stacey is honored to be part of the SKCE board, as she knows that the family-centered approach taken by SCKE WORKS in reducing educational disparities.
Pam Wojcik
Since October 2020
Retired English as a Second Language Teacher
Pam dedicated her life to teaching Elementary school children for 50 years. She taught in the Woodburn School District for 30 years before becoming a substitute teacher for 9 years—in Woodburn, Salem Keizer and Independence. But she couldn't stay away—she has volunteered for the last 10 years in Salem Keizer in bilingual classrooms and as a SMART Reader. She taught children whose first language was Russian or Spanish, along with native English speakers in mixed classrooms long before bilingual programs were available. She speaks five languages—Russian, Spanish, and English, and has a Masters in Linguistics. She is dedicated to the education of children, especially those whose first language is not English. She is excited to contribute to the education success of the children of families that SKCE serves.
Sign up for SKCE Newsletter