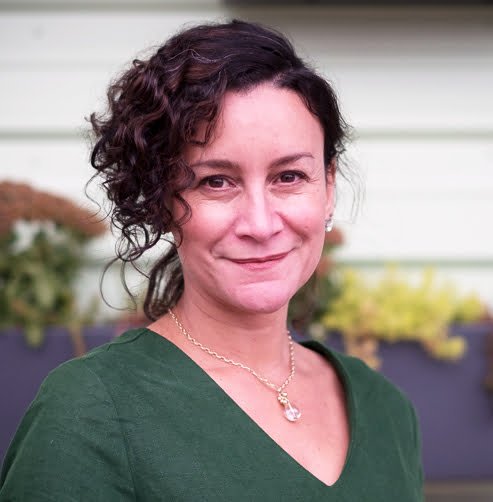 Introducing Dunetchka
Before coming to SKCE in July, Dunetchka Otero-Serrano was serving as Executive Director of YWCA of Clark County and previously as Executive Director of Community Warehouse since 2015. Prior to that she worked as the Development Director and Program Director at Open Signal (formerly PCM); produced "Papers", a documentary about undocumented youth in America; and worked as an advocate for women escaping domestic violence. She has significant experience creating and managing programs serving Latino/a/x families, and brings her passion for service and remarkable leadership, communication, and fundraising skills.
Dunetchka's personal experience as a Puerto Rican immigrant and her educational experience with a BA in Business Administration and an MBA in Public Administration all inspire her to lead community organizations with empathy and social justice at the forefront. She enjoys living in the Alberta Arts District of Portland Oregon with her two talented daughters, Amelie & Matilde.
From SKCE's Board of Directors
Our Executive Search consultant, Agnes Zack, of Nonprofit Professionals Now, will begin the search for a new Executive Director. We are looking for someone who has the culture, the language, and the lived experience needed to lead this incredible organization to future success.
We are excited to work with Dunetchka in the next few months as she helps the staff move forward and fills any gaps in our operations to be in top-notch shape for the incoming ED.
SKCE Board of Directors
Annalivia Hands the Rudder Over to Dunetchka
At our staff meeting last week (our 3rd in-person since March 2020!!), staff ceremoniously said farewell to Annalivia and welcomed Dunetchka by passing the "Timón del Barco" (the rudder of the boat) to Dunetchka.

Sign up for SKCE Newsletter